The most economic and practical type machine to produce composite pipe,
your best choice.
The standard collection of the whole set machine:
1. Resin feeding system(include the reisn tank with agitator, the pump, the chain and pipe to offer the resin automaticly)
2. Lining making machine(the platform, the vehicle, the machine head and tail)
3. Pipe winding machine(the pipe winding platform, the vehicle, the resin bath, the machine head and tail)
4. Curing station(machine head and tail)
5. Trimming machine(machine head and tail)
6. Demoulding machine(the Longmen type or the chain type for small machine)
You can choose the machine according to your demand. We can sell you the whole set machine and any part of it. We have our own R&D department, who design the control systems and programs, and improve the technology year by year.
We provide the technical data freely:
Equipment layout drawing
Electrial wiring diagram
Operating instruction
FRP mold making drawing
Free training in our factory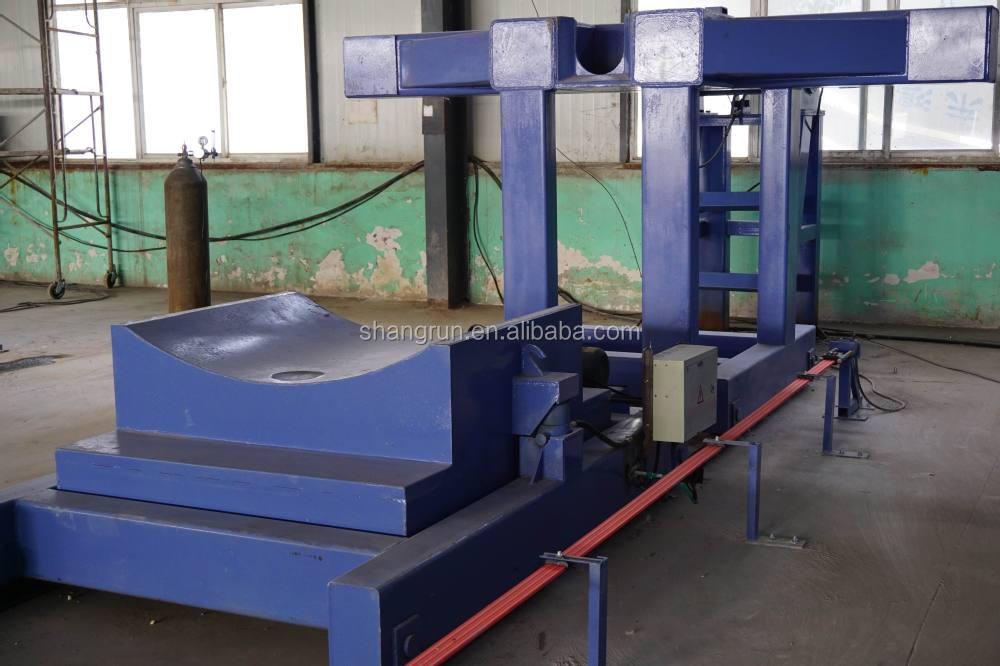 According to the pipe diameter, we have different machine models:
FW-300(DN30-300mm)
FW-500(DN50-500mm)
FW-1000(DN200-1000mm)
FW-2000(DN500-2000mm)
FW-3000(DN500-3000mm)
FW-4000(DN800-4000mm)
The lining making machine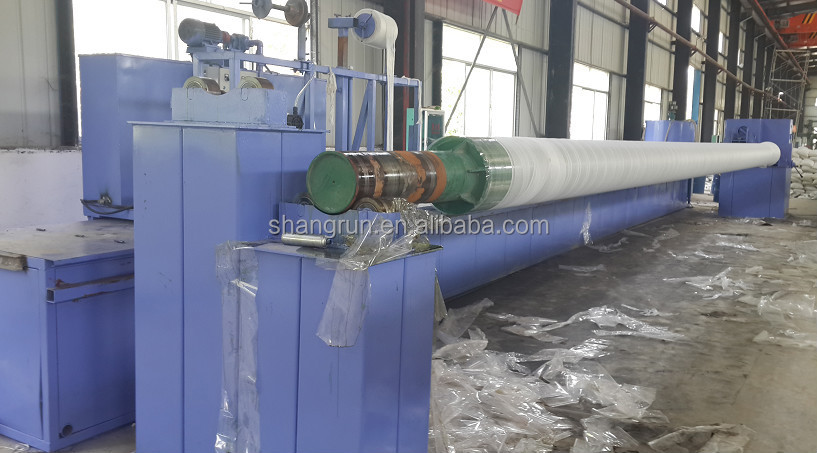 The pipe winding machine with sand adding system, you can choose according to your need, both wet and dry.
The advantages of our machine:
1. Used composite material to wind pipe for energy transport, industrial water, drinking water, drainage and irrigation system
2. The machine is highly automatic and PLC control system
3. High Production speed and raw material utilization, low cost
4. Adopts discontinuous winding technology
5. Good working condition and stable performance
6. Stable pipe quality and easy connection of bell and spigot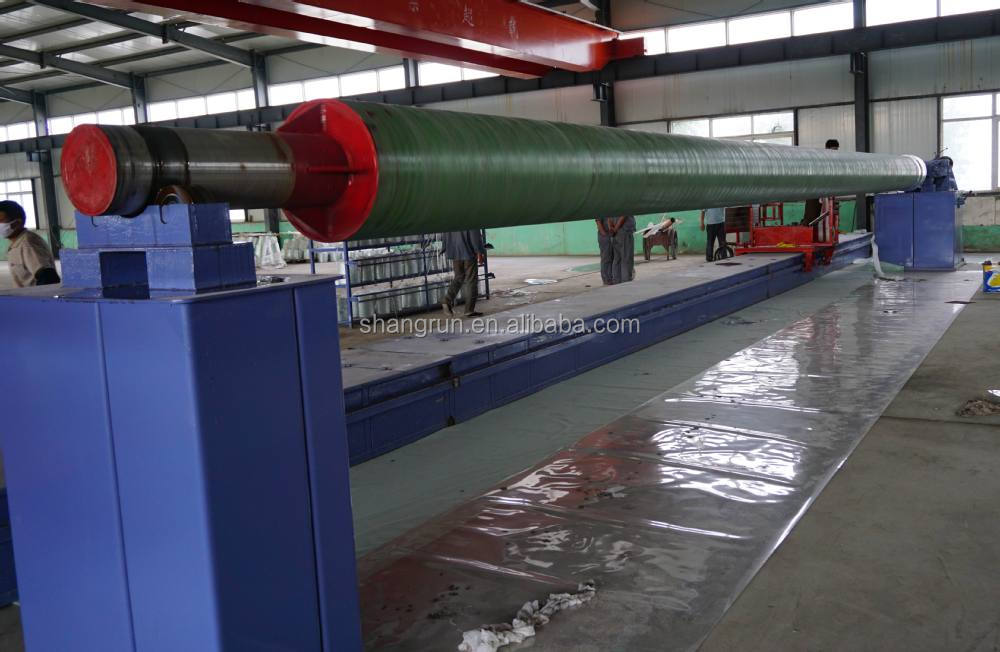 finished pipes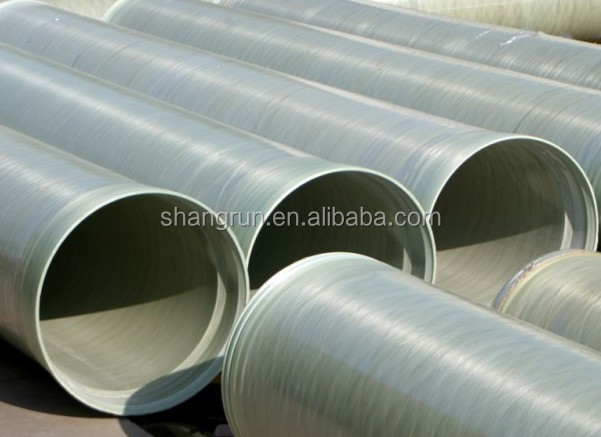 Standard package, the main machine body with plastic film in pallets, the small parts in wooden case, or according to customer's demand.
Our engineers can go to your country to install the machine and training your people. We offer free technical support.
Shangrun has a lot of experience in manufactureing FRP machine, before we mainly do domestic bussiness. Now we begin to do business with the people from all over the world.
Hebei Shangrun Environmental Technology Co.,Ltd. is professional in manufacturing and exporting FRP machine and FRP products. Our machine includes FRP pipe winding machine, FRP tank winding machine, FRP pultrusion machine, FRP grating machine, FRP sheet machine, FRP rebar machine and so on.
Welcome you come here to visit our factory. Here you can see both our new machine and the working machine. Besides, you can see the whole procedure of making FRP pipe.