China Factory Hot Sale FRP GRP PIPE
Views:10 Author:Site Editor Publish Time: 2018-06-19 Origin:Site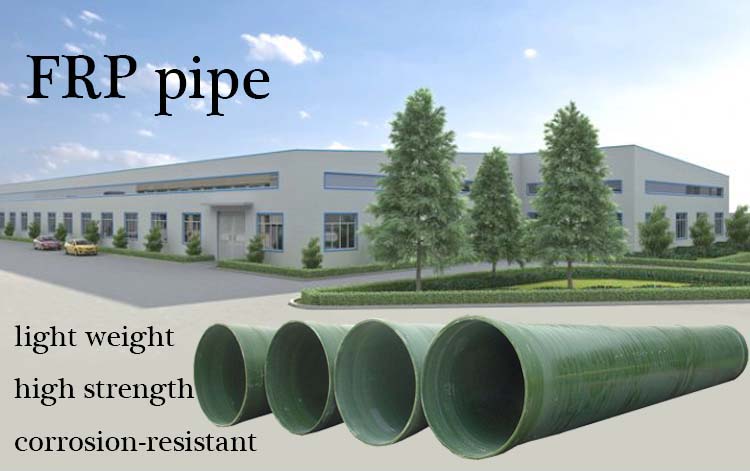 GRP pipe line is a New composite materials, which based on resin as unsaturated resin or vinyl ester resin,

Glass fiber Reinforced material. It is the best choice in Chemical industry, water supply and drainage

projects and pipeline project, which have good Corrosion resistance, low water resistance characteristics,
lightweight, high strength, high transport flow, easy installation, short construction period and
low comprehensive investment and other excellent performances.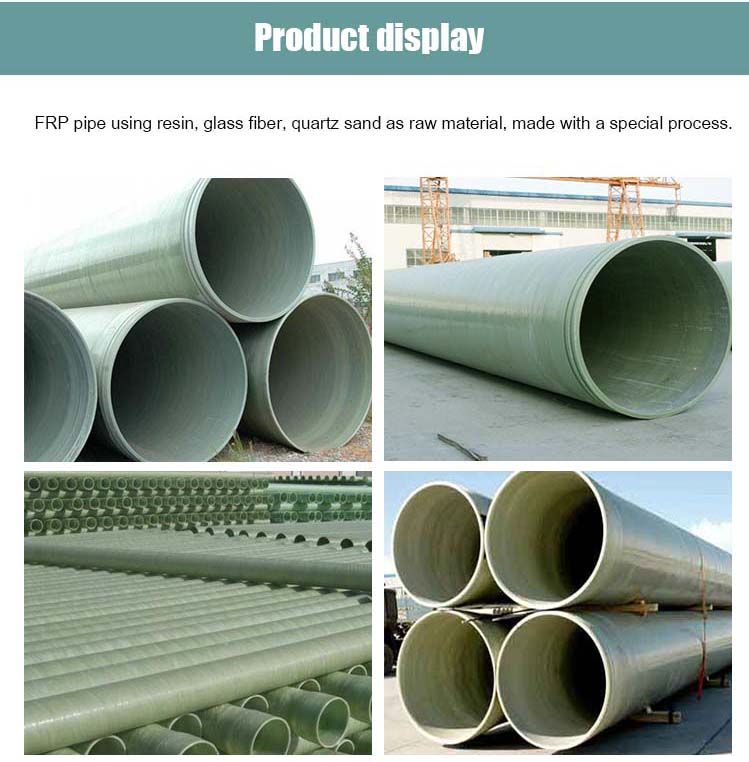 Structure of FRP Process Pipe Description
1) Antifouling, anti-moth, non-rust, keeping water from pollution; It also apply to carry the polluted water, slurry and seawater;
2) The ability of water resistance and corrosion resistance can prolong product service life;
3) The connection of insert makes airproof excellent; project cost can be reduced without building concrete protect layer;
4) Few joint and various of joint methods not only reduce water resistance but also project cost;
5) Good insulation, heat resistance, combustration resistance; No distortion in high temperature of 80-100 degree;
6) With light weight, high strength, the hoisting cost can be decreased, also expedite installation proceeding;
7) Low maintenance expense: no need for antirust, anti-pollution, insulation, heat preservation and the relative examination and repair; cathode protection free also can save the project maintenance cost.